About OldTO
OldTO is an open-source map tool created by Sidewalk Labs that provides block-by-block browsing of historic Toronto photographs. The tool maps more than 30,000 (and growing!) historic city photographs from the City of Toronto Archives, which holds more than 1.7 million photographs dating back to 1856.
You can read more about the tool here.
Our goal is to help Torontonians discover something new about their street or city. We think OldTO provides a powerful way to visualize the changes that have taken place on a given city block over time.
For example, on the left is a current photo of Yonge Street at Temperance. We can see the historic Dineen building and its ground-floor coffee shop. We also see four lanes of car traffic, with some road work taking place and a notable lack of pedestrian activity.
On the right is a photo from the same corner circa 1903. We see the Dineen building in its original glory as a fur company. We see a streetcar heading our way but no private cars, which hadn't yet been adopted en masse. We also see lots of sidewalk activity outside a diverse and inviting array of building facades and shop awnings.
Yonge Street circa 2018
Photo Credit: Sidewalk Labs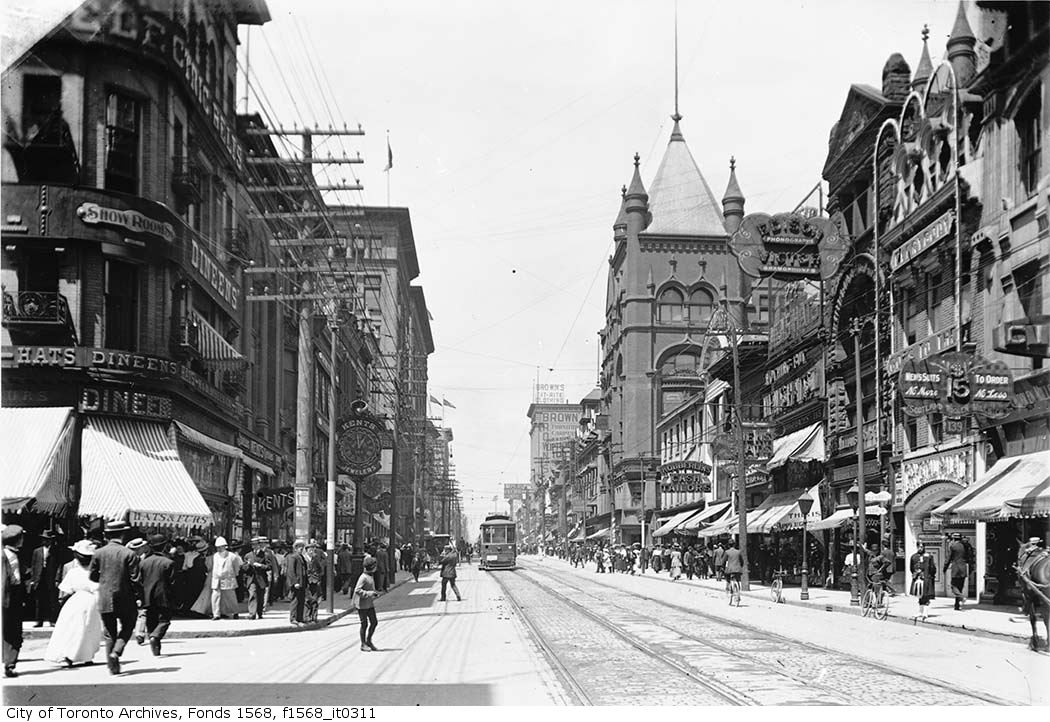 Yonge Street circa 1903
Photo Credit: City of Toronto Archives
Fonds 1568, Item 311